Art Living Experience | David Černý & Marcel Soural
Project: Fragment Prague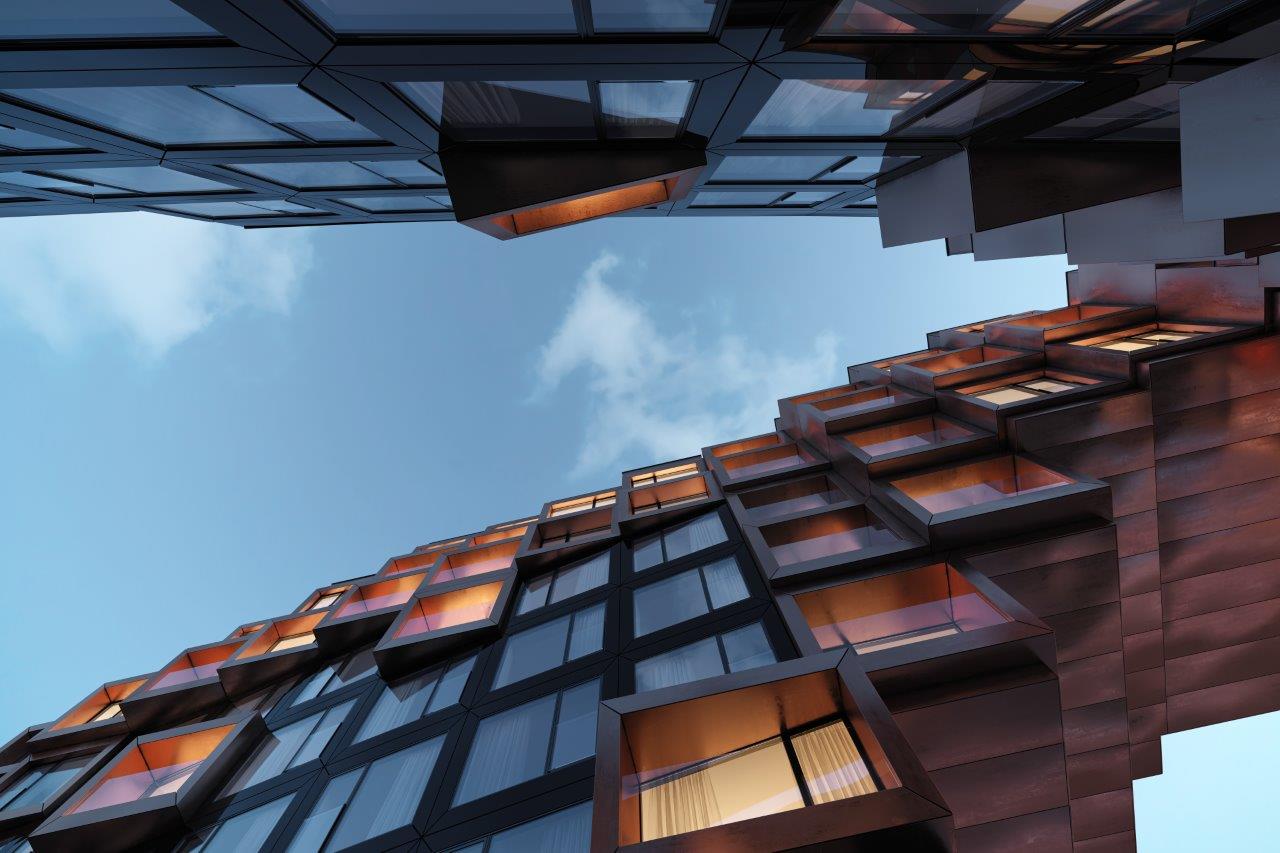 The Fragment
A residential building conceived as a work of art
The Fragment groundbreaking premium rental housing project is emerging in the vibrant neighborhood of Karlín, one of the most popular neighborhoods in Prague.
Investor, developer, and builder of the project is the Trigema Group. Its final appearance is the result of Trigema's collaboration with the architects David Wittassek and Jiří Řezák from the prestigious Qarta architektura studio and well-known artist David Černý whose giant sculptures will give Fragment a distinctive character. The reclining figure of a soldier made of stainless steel as a fragment of Invalidovna's history, when it was used to house and care war invalids until the 1930s, builds an imaginary bridge between history and the present.
"Our ambition was to bring the creative connection between quality architecture and contemporary art into the Fragment project in order to return Prague to the forefront of modern construction. We enjoy working on buildings that reflect our bold visions of the future. We want to construct something beautiful, functional, and useful, but a little bit provocative as well. We don't have time to "just" make money by constructing the same buildings over and over again. We want to discover non-traditional concepts that are funny, effectively serve their purpose, yet forge a connection between everyday life and art. The exceptional location of the Rohanské Embankment directly across the Invalidovna historic building deserves to be treated differently and creatively," says Marcel Soural, Chairman of the Board at Trigema.
The fragmentation of matter, its splitting into repeating modules, will result in a unique building that from afar seems to be made of broken up pieces, but up close is clearly a logically arranged whole. The abbreviated name of the project, "FRGMNT," underscores the fragmentation concept. Fragment is the first bold project that will hopefully be one of many that have the potential to enliven Prague's contemporary urban architecture.
Fragment will feature rental housing, shops, and services. It will offer 140 distinctively designed and fully furnished apartments for rent with layouts from studios to spacious duplex penthouse units with rooftop terraces and views of the Prague Castle. The building's technical facilities include heat pumps, a system of ceiling heating and cooling, green roofs, automatic window shading, charging stations for electric cars, a photovoltaic power station, and a smart home control system in each unit. Fragment will therefore be an economical and energy-efficient building. Final approval and the grand opening of the building will take place in the second half of 2022.